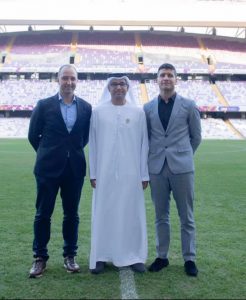 Portuguese coach Pedro Emanuel is the new coach of Al Ain from the United Arab Emirates, one of the biggest and best teams in Asia, aiming to win the title of national and Asian champion.
After stopping at a number of clubs on the European continent and also at Saudi Arabia's Al Tawoon where he brilliantly won the Saudi Cup last season, the SLWORLDTEAM coach wants to make history as the first Portuguese to win in the Emirates! We are very proud to achieve the biggest challenge of our coach's career exclusively!
Congratulations Pedro!
Always together!